The phrase " blood is thicker than water " has been said for generations to show the importance of family. The phrase is reflected in Chloë Grace Moretz's close relationship with her siblings.
Teri Duke, the mother of the Hollywood star, has always taught her children to put family first. Her children have certainly understood that lesson and continued living by it. The bond between her kids has remained strong even in their grown-up years.
Chloë, for her part, is determined to support her brothers no matter the circumstances. Two of Chloë's brothers are gay and have experienced some hurtful moments, but they have the full support of their famous young sibling.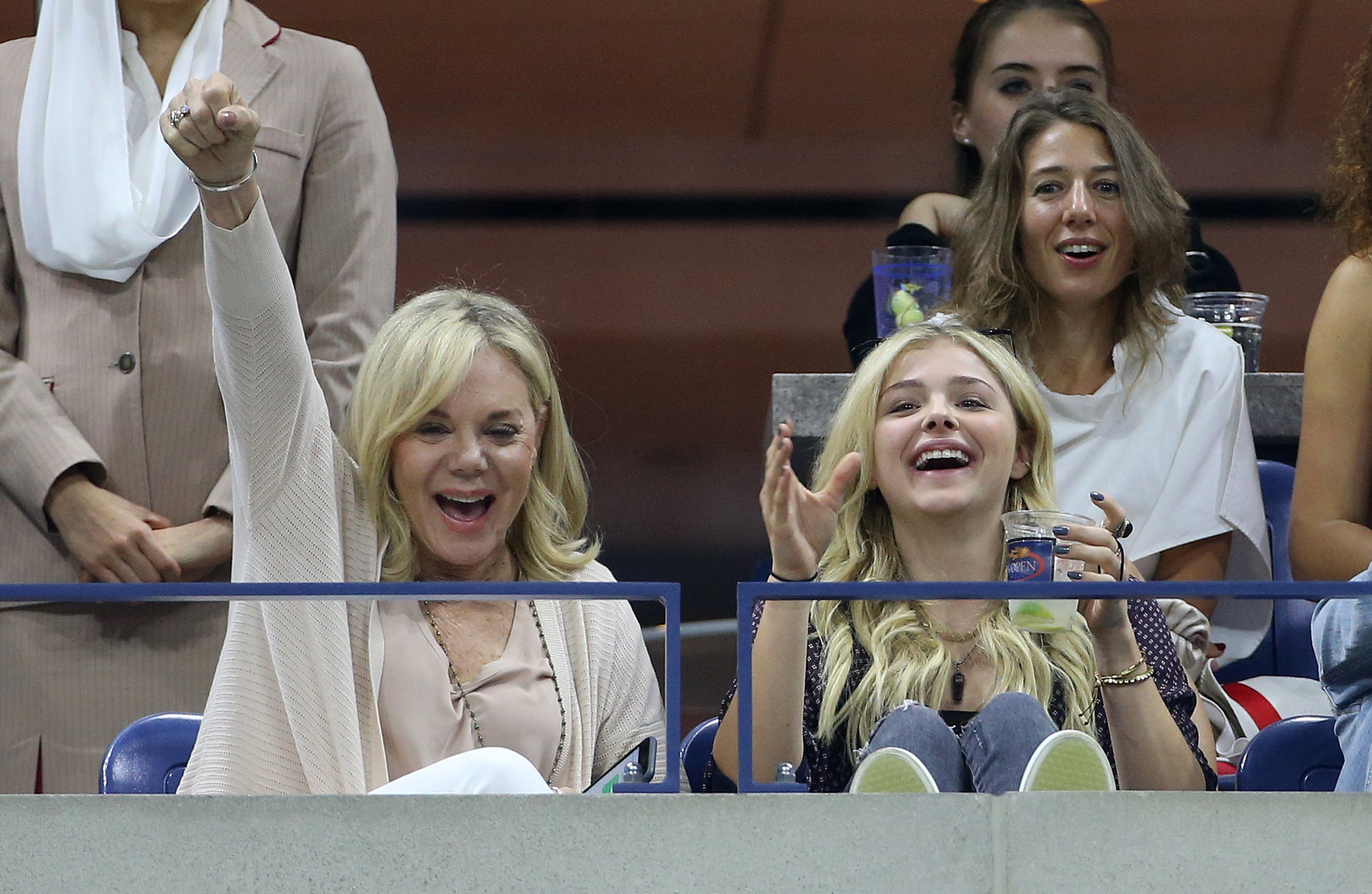 Chloe Grace Moretz and her mother Teri Duke Moretz at the US Open in New York City on September 5, 2015. | Source: Getty Images
Chloë Grace Moretz and Her Siblings
Chloë and her family sometimes get together for various occasions and share memorable experiences, as seen by their social media posts where some are active.
However, arguably his biggest impact on the film industry was his discovery of Chloë's talent and giving up his career to guide his sister through hers.
Chloë, at some point, even wanted the whole family to be Britney Spears through the years as part of the family's Halloween celebrations, but only one of her brothers was up for this. Let's meet Chloë's siblings, from the oldest to the youngest.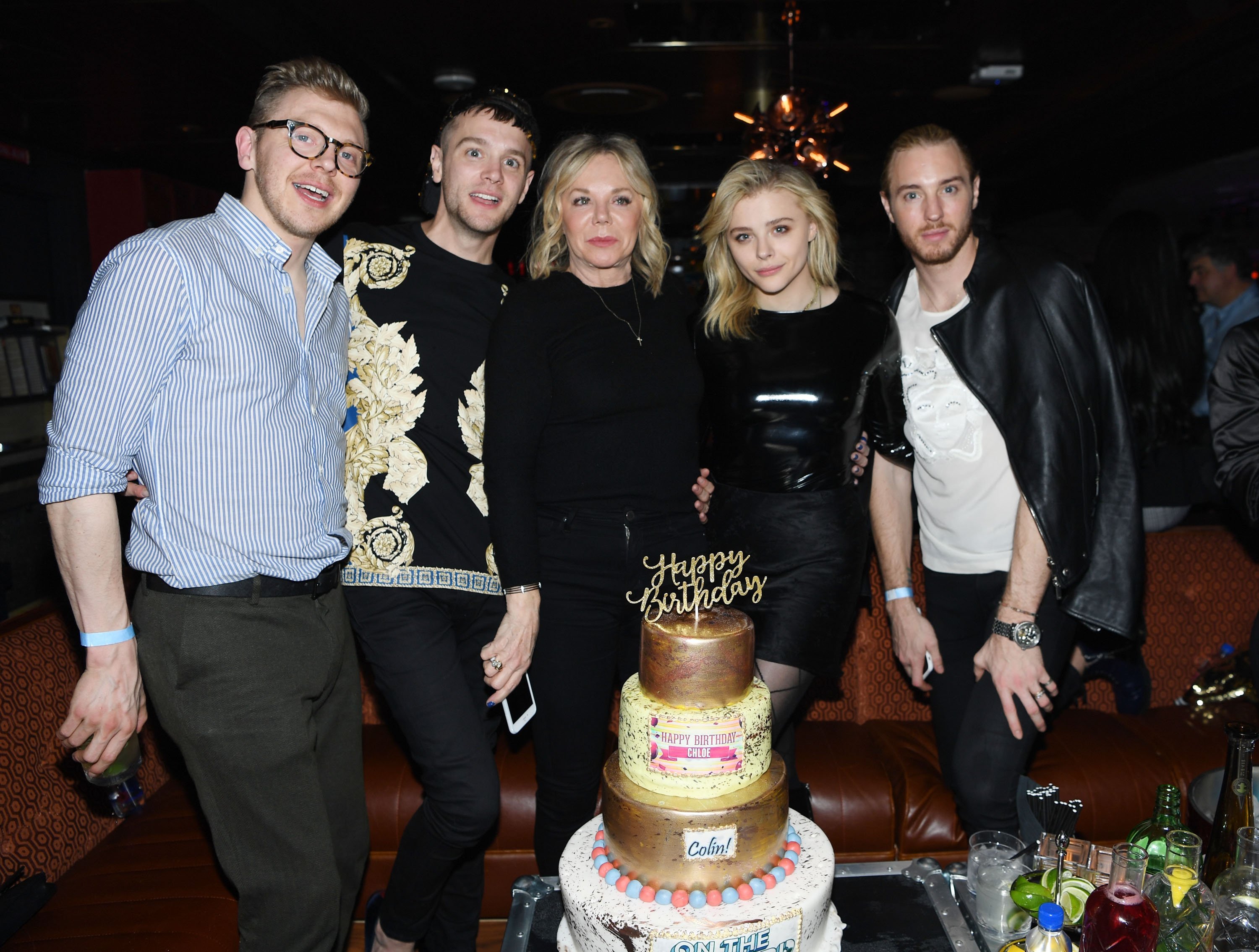 Chloe Grace Moretz, Brandon Moretz, Colin Moretz Teri Moretz and Trevor Moretz celebrate Chloe Moretz's birthday in Las Vegas on 2 February 2019. | Source: Getty Images
Brandon Moretz
According to his Facebook, the oldest of Chloë's siblings lives in Los Angeles, California. Born on September 15, 1981, Brandon graduated from Cartersville High School in Cartersville, Georgia.
He studied for a Bachelor of Arts degree in Spanish and a Bachelor of Science in Microbiology at the University of Georgia. Afterwhich, he followed in his father's footsteps and became involved in the plastic surgery industry.
He is the founder and current president of Moretz Mgmt., Inc, a management, marketing, and consulting firm for plastic surgery groups. He is also Vice President at F.A.C.E, a boutique facial plastic surgery group. He usually shares pictures of his family on his Instagram and recently opened a TikTok account.
Trevor Duke Moretz
Born on September 13, 1986, Trevor dreamed of becoming an actor when he was younger and enrolled at the Professional Performing Arts School in New York City. After graduation, he appeared in several movies, including "Big Bad Wolf," "Legally Blondes," and "Playing with Fire," among others.
Unfortunately, he has not received much screen time but has made a full-time career in the film industry by working as a producer at Treetop Pictures. However, arguably his biggest impact on the film industry was his discovery of Chloë's talent and giving up his career to guide his sister through hers.
The two siblings appeared together in the movie "Kick-Ass 2," where Trevor had a minor role. He shares many sweet family photos on his Instagram, including photos with his partner, musician Nick Franger.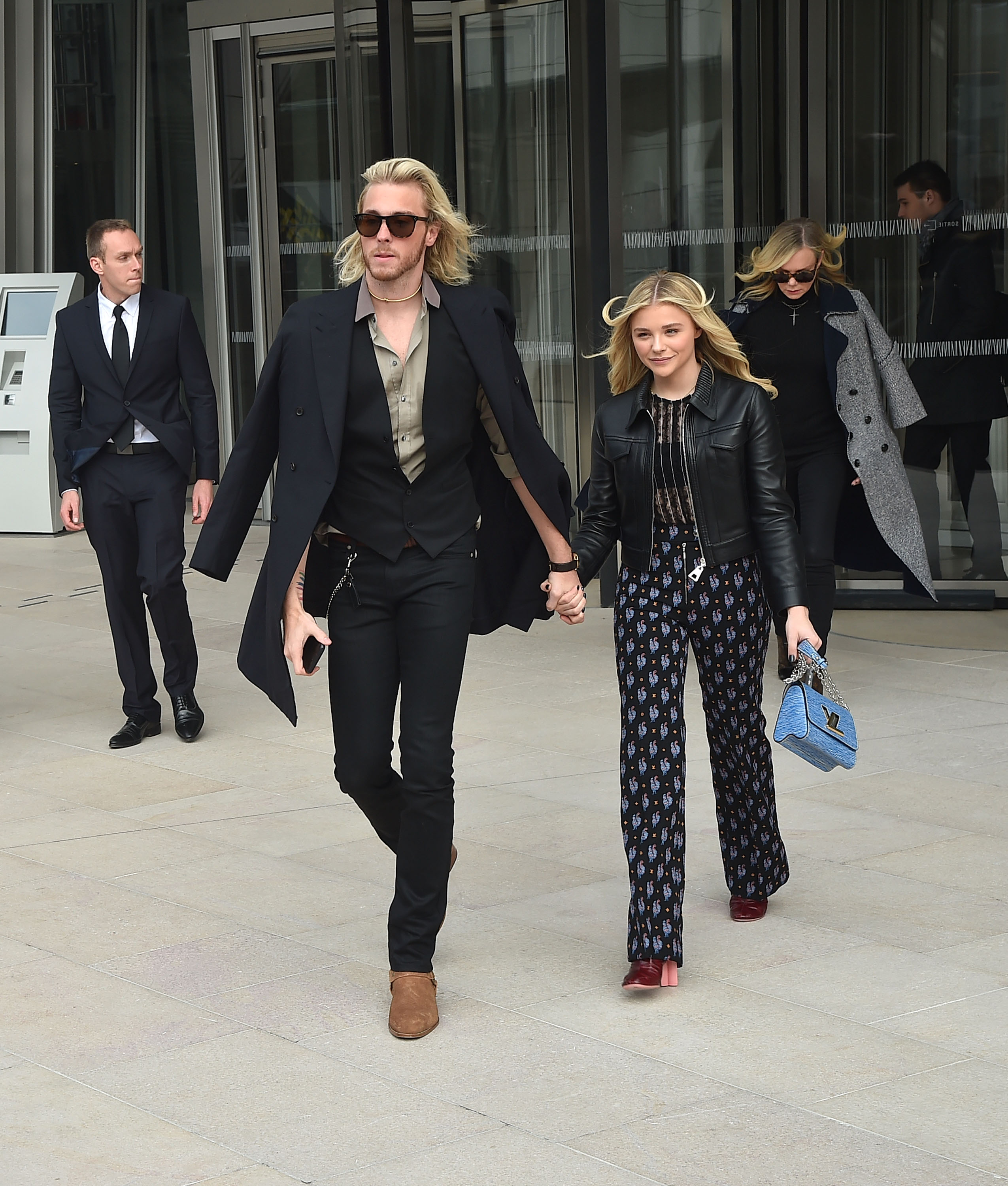 Chloe Grace Moretz and Trevor Moretz depart the Louis Vuitton show in Paris on 11 March 2015. | Source: Getty Images
Kathleen Janette Moretz
Although she does not usually mention it in interviews and on social media, Chloë has not always been the only girl child her parents had. She also had an older sister, Kathleen Janette Moretz, born on February 1, 1988.
Unfortunately, Kathleen died just a day after she was born in what must have been a very sad day for the Moretz family. Chloë never got to meet her older sister. In an interview with Drew Barrymore for "Interview" magazine, she said:
"I used to have a sister, but I never got to meet her because she died after two day, I think. So if I got a tattoo, it would probably have something to do with my sister."
Colin Moretz
Dreams of acting appear to be something that runs in the family as Colin also tried his hand at acting. However, he could not find the same success as his younger sister. He did appear in the movie "Let Me In," wherein his sister played one of the main characters.
Ethan spends some of his time in Austin Texas where he has also worked for Dell Technologies for over five years.
Colin is not on Instagram, but photos of him can be seen on his siblings' accounts. For her 22nd birthday, Chloë had a joint birthday party with Colin, who was turning 30. Although their birthdays do not fall on the same day, they are just ten days apart. Colin shares a birthday with Kathleen.
Ethan Moretz
The youngest of the four brothers was born on January 17, 1992. Like some of his siblings, he also got involved in the acting business for a while, making an appearance in the movie "Third Nail" and again in a film that featured his younger sibling, Chloe Grace Moretz.
However, he decided to make a career change at an early age. Spending much of his teenage years in California after his family had moved there, he attended Beverly Hills High School and San Diego University. Currently, he is a Digital Marketing Agency owner.
The only member of the siblings who do not reside in California, Ethan spends some of his time in Austin, Texas, where he has also worked for Dell Technologies for over five years. He recently got engaged to his fiancée Kristen Heard, a singer/songwriter in Los Angeles.
The Moretz family remains very close-knit, with lots of love going around despite their father leaving the family for another woman around 2005. They are certainly not shy to show affection for each other as they constantly post photos of their family interactions on social media.