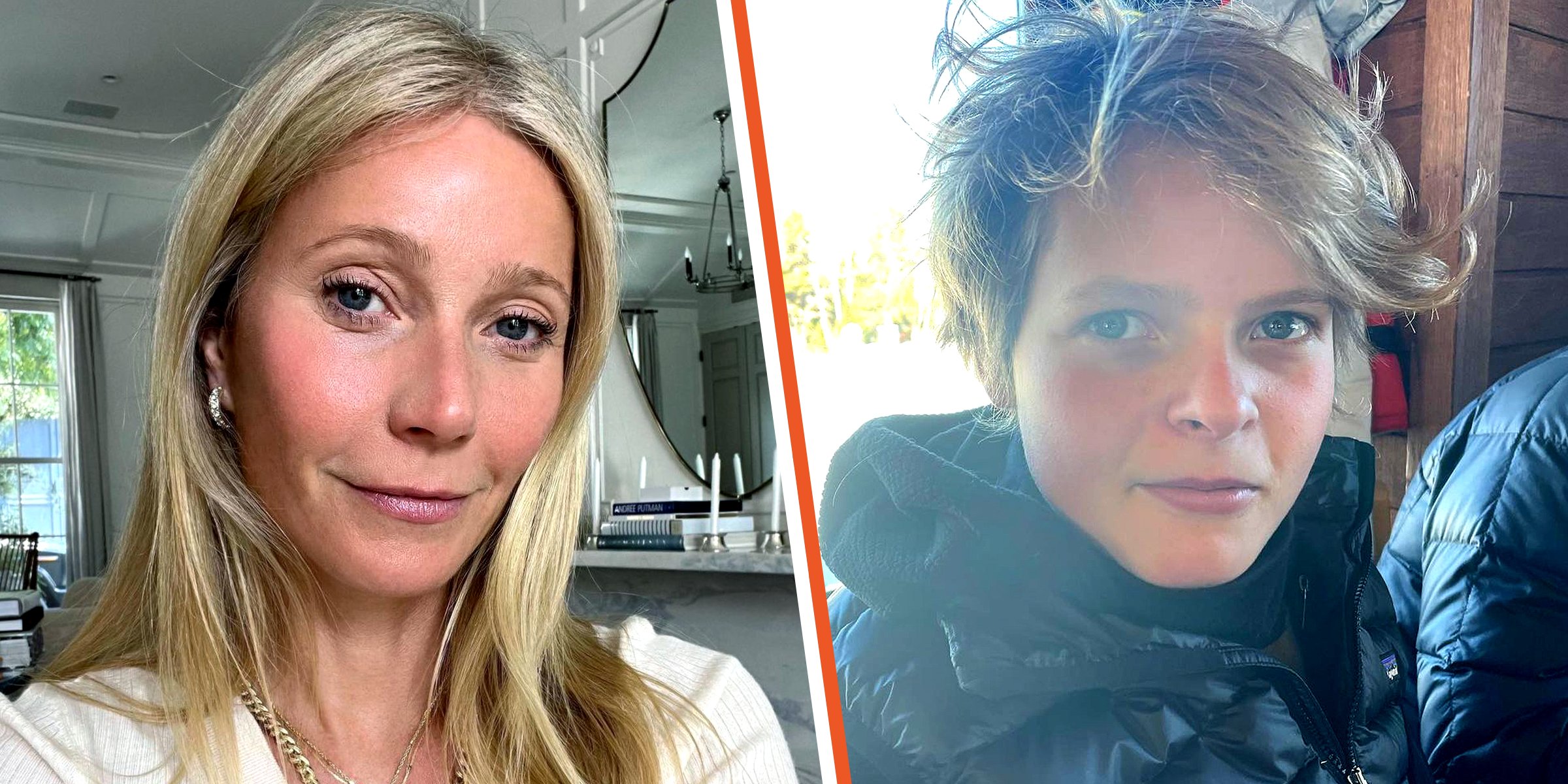 Lead singer in Coldplay, Chris Martin, and award-winning actress Gwyneth Paltrow welcomed their son, Moses Martin, in 2006, and the 16-year-old is already following in his father's musical footsteps.
Having two famous parents didn't mean much in the Paltrow-Martin family, as Chis revealed the exes believed in having their children do work. Whenever he would go out on tour, Chris would drag Moses or his sister along, and Moses would sometimes make appearances on stage.
Moses set a potential music career in motion when he featured on his father's song, "Humankind," from Chris's band's album "Everyday Life." Not only did he lend his vocals, but Moses hopped on stage and joined his dad for a live performance of the single.
The Birth of Moses
Gwyneth and Chris welcomed Moses on a Spring morning in New York City; he was delivered at Mount Sinai Hospital and is their second child together. Their firstborn child, their daughter, Apple, was born May 14, 2004. Gwyneth and Chris tied the knot in 2003 and decided to separate in 2014.
The exes shared the news on her Goop blog, where they shared that they still loved each other but thought it better to part ways. However, they further wrote that Moses and his sister would remain their top priority:
"We are, however, and always will be a family; in many ways, we are closer than we have ever been."
They were officially divorced in 2016 but still spent much time together. Paparazzi often spotted Moses and his family on holidays; in 2015, Gwyneth shared that she had lunch with her ex and their kids every weekend. She jokingly added that they did so even when they "hated each other."
How Did Moses Get His Name?
Moses is believed to have gotten his biblical name from one of his father's songs. The Coldplay lead singer wrote a song titled "Moses" in 2003 for his ex-wife, and the track was reportedly the inspiration behind their son's name. The song's live version opens with Chris saying, "This is called Moses. This is a new song about falling in love with the most beautiful woman in the world."
While his name had sentimental value, fans and critics alike were not keen on Moses's name. His parents had garnered a reputation for unusual names after they named their daughter Apple. The actress told Oprah Winfrey that it was Chris who suggested the name of their first child, and Gwyneth loved it.
Not only was the name biblical, but she said it was "so sweet" and created "lovely" imagery of "sweet" and "wholesome" apples. Gwyneth's mother also chimed in on discussing her grandchild's name and admitted that their family liked uncommon names.
However, after Tesla CEO Elon Musk and his partner welcomed their first child together and named him X Æ A-12, Gwyneth joked that the billionaire beat her and her ex-husband for the most controversial baby name.
Musk explained his son's name is pronounced with the letter X, with Æ pronounced as "Ash," and the A-12 was his contribution and was the name of the "Coolest plane ever."
Moses Looks Like His Dad
In September, the "Iron Man" actress shared a rare picture of Moses and his sister, and fans could not help but be startled by Moses and Apple's striking resemblance to their parents. Apple, 18, stood beside her fresh-faced mother in a white dress, and the mother/daughter duo looked similar with their dirty blonde hair.
Although his father was absent, Moses, 16, reminded users of a baby-faced Chris and their similar darker locks. Moses and his sister stood on either side of their mother, who wore a smile and wrote of the summer of 2022: "Thank you for your reminders, connections, and deepenings."
Moses Was on the Lock Screen of His Mother's Phone
While Moses is seldomly seen publicly, his mother shared during an Instagram Q&A that he served as her phone wallpaper. In the photo, Moses, dawning a green and white baseball cap, lays his head on his mother's shoulder as she smiles into the camera.
While Moses's face was her new background, that was not always the case; a shirtless picture of his step-dad, "American Horror Story" producer Brad Falchuk, left Moses and his sister "so traumatized," according to their mother. Moses and his sister immediately swapped the snap for a selfie of the two of them, which she later replaced with the mother/ son picture.
His Mother Never Forgets to Congratulate Him
Gwyneth showed that she was one proud mom and celebrated her children ever so often. On Moses's birthday, his mother took to social media to celebrate him turning 16. Moses was pictured starring up at a ceiling filled with multicolored balloons, and his mother wrote in her caption:
"With every thought, action, and intuition you have, you make people feel seen, heard, and valued. You are deeply special to all who know you."
The birthday wishes came on his 14th and 15th birthday, too. When Moses turned 15, his mother wrote that he was the "dreamiest, sweetest, most brilliant guy ever." And when he turned 14, she shared three pictures, one of which included Moses performing with his dad.
Chris was on the piano as a baby-faced Moses gripped a microphone; fans filled Gwyneth's comment section with birthday messages for Moses, and Gwyneth also honored Moses on National Son Day; he smiled into the camera with a pup in his lap, and his mother wrote that he was a "total heart melter."
Moses Often Spends Time with His Father
Despite having divorced parents, Moses often spent quality time with his dad. In January, the father/ son duo dressed down for a morning coffee run. Paparazzi photographed them out and about in Malibu, and Moses was almost as tall as his father.
In December 2021, Moses and Chris had some fun in the sun in Tulum, Mexico, and Moses's step-mom, "Fifty Shades of Grey," actress Dakota Johnson joined them for a day at the beach. Chris and Dakota began dating in 2017.
The actress and Moses were said to have gotten along well and spent time together in 2019 on a helicopter ride. Despite being in a new relationship and tieing the knot in 2018, Gwyneth Paltrow and Chris Martin maintained a close relationship and focused on co-parenting Moses and Apple.